Description
PgHero is a ruby gem that gives you insights of your PostgreSQL database. Out of the box it provides info about stuff like cache hit rate, which queries are too slow, which tables need indexes, and more.
Monthly Downloads: 229,658
Programming language: Ruby
License: MIT License
PgHero alternatives and similar gems
Based on the "Database Tools" category.
Alternatively, view PgHero alternatives based on common mentions on social networks and blogs.
InfluxDB is the Time Series Platform where developers build real-time applications for analytics, IoT and cloud-native services. Easy to start, it is available in the cloud or on-premises.
* Code Quality Rankings and insights are calculated and provided by Lumnify.
They vary from L1 to L5 with "L5" being the highest.
Do you think we are missing an alternative of PgHero or a related project?

Add another 'Database Tools' Gem
README
PgHero
A performance dashboard for Postgres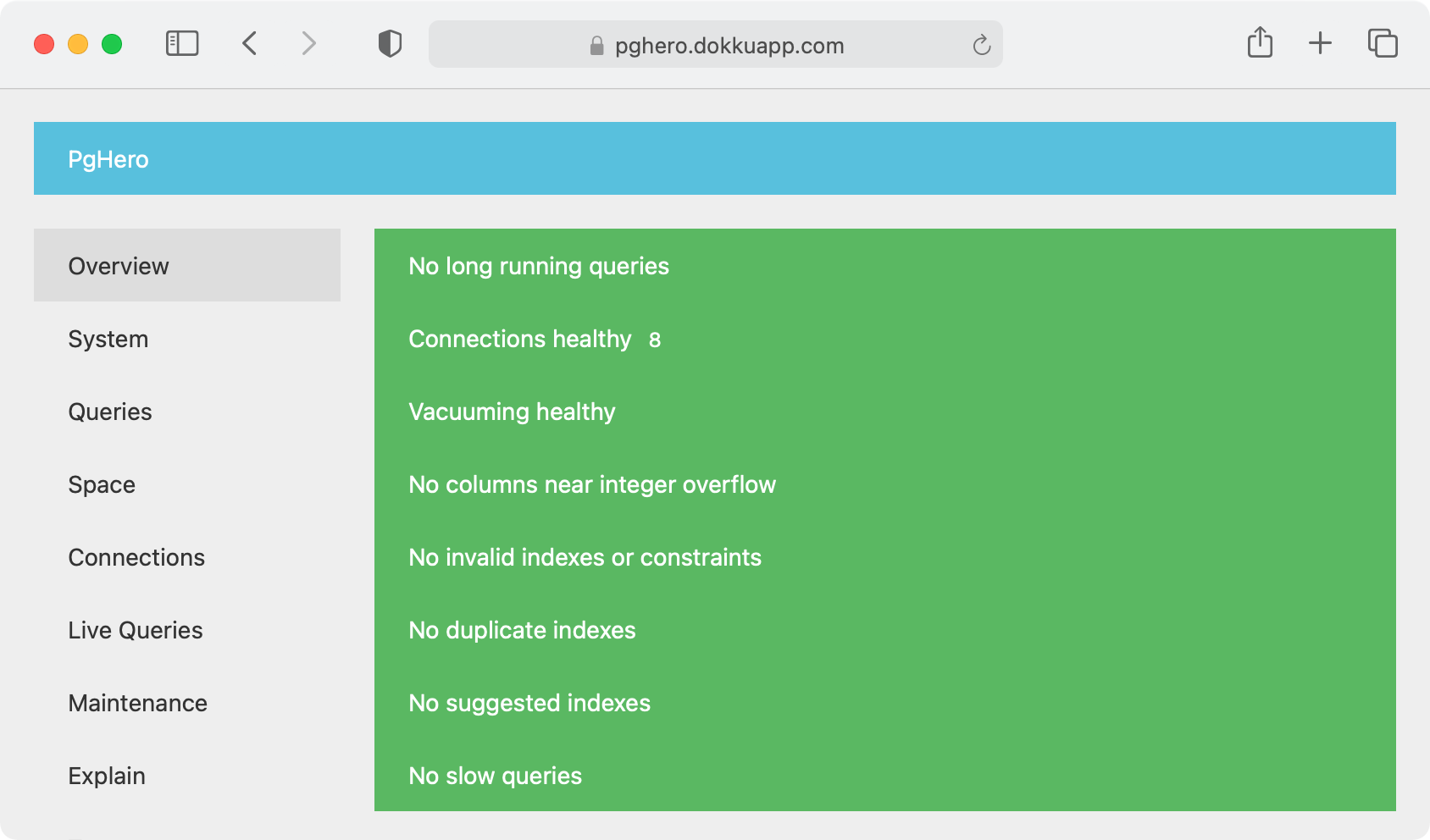 :tangerine: Battle-tested at Instacart
Documentation
PgHero is available as a Docker image, Linux package, and Rails engine.
Select your preferred method of installation to get started.
[Docker](guides/Docker.md)
[Linux](guides/Linux.md)
[Rails](guides/Rails.md)
Related Projects
Credits
A big thanks to Craig Kerstiens and Heroku for the initial queries and Bootswatch for the theme.
History
View the changelog
Contributing
Everyone is encouraged to help improve this project. Here are a few ways you can help: